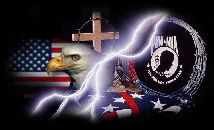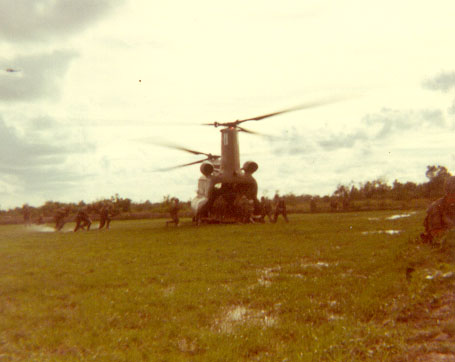 From the open door.  Here is a good view of what the Delta looked like.  Wet.  We are going out to set up for a night ambush.  What do you bet we get wet when we jump out.

Large evacuation from what was a very hot area. Many squads from the 199th and other units were lifted out of this area along the Cambodian border after a completed operation.

There are many American soldiers still in Vietnam.  Some may only be bodies.

Some are still alive.

Some are there because they want to be, they don't want to return to the United States.

You can thank the Hanoi Jane's for that.

Some are still Prisoners of War, even if only their skeletons remain.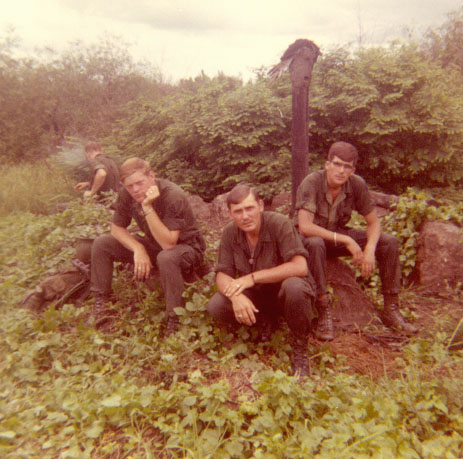 Taking a break from a sweep around a village.  We sat up an ambush that night on a main trail going to the village but all was quiet.  It wasn't when we tried to enter the village the next day.

Was I a cherry or what.  Sure you can sit out in the open and eat your C's for lunch.  That's right, it's easier to sacrifice the FNG than someone who has been in country a while.  One lesson is all it took.

Vietnam is where the Mekong becomes the Cuu Long, the "nine dragons" that fan out into a rich delta. 

It is called "The Land of the Ascending Dragon".

Myth has it that a dragon created part of Vietnam as it ascended from the sea, then as the dragon decended back into the sea, it slapped its tail on the water creating the islands at HaLong Bay, causing that area of Vietnam to be called "The Land of the Descending Dragon".  The people of Vietnam are said to be the descendants of the dragon.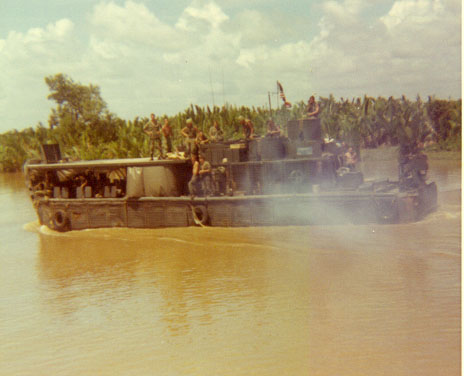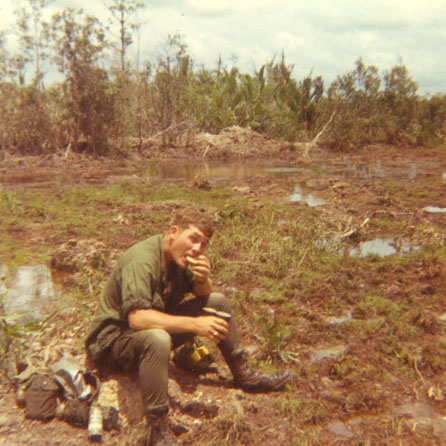 We didn't only move out by helicopter.  We also used the "River Rats" to take us out to various drop points.  I was always jealous of the Navy personnel who worked on the boats.  They had long hair and beards and I thought we should be able to do the same.

Eh, never happened.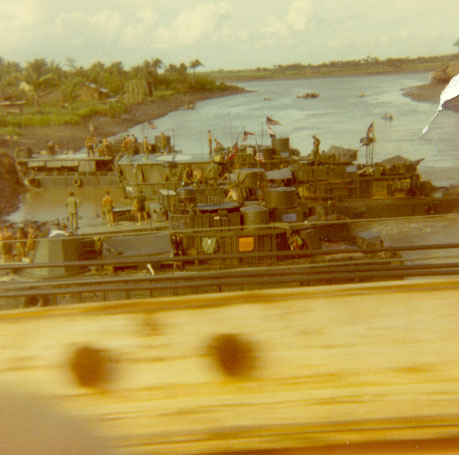 Boats awaiting our arrival.  I was impressed by the type of armor protection some of the boats were fitted with, lots of cases of C and K rations stacked up along the sides of the boat. Does that tell anyone what the Navy thought of grunts food?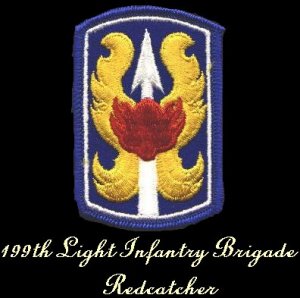 The patch will take you to another Redcatcher site you will enjoy.

Check it out.

Remember that most of the pictures and images on this site are copyrighted and should not be used for profit or business purposes unless express written permission is given from either myself or the owners of linked sites.

With questions or comments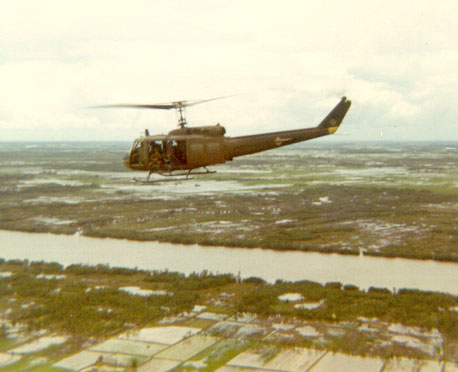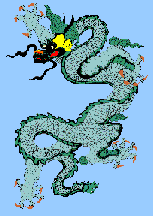 The dragon will take you to an interesting Vietnam related site.