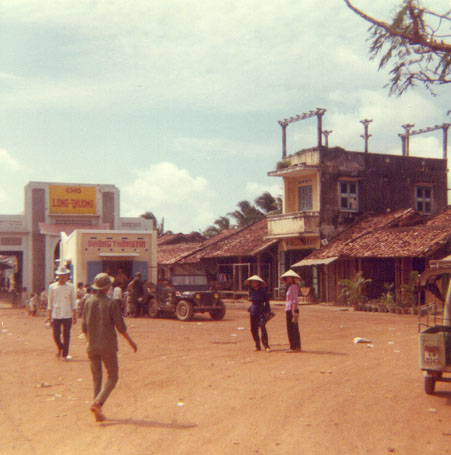 Medical teams would often go into remote villages to innoculate the local people against diseases, and treat those who were sick or injured.

Long-Thuong was a fairly large village where we gave escort to such a team while they worked with the local people there.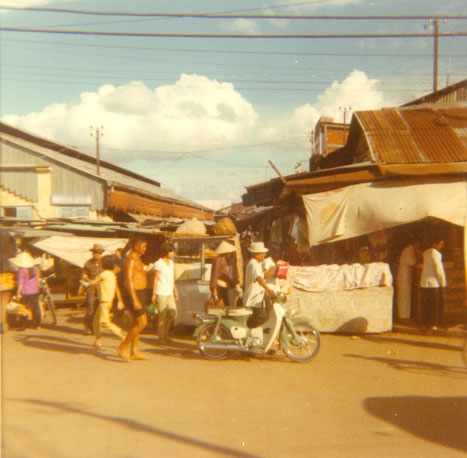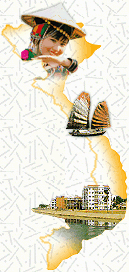 Learn more about Vietnam.  There is more to the country than just the war.

I think you will find the map to be a very interesting link to Vietnamese culture.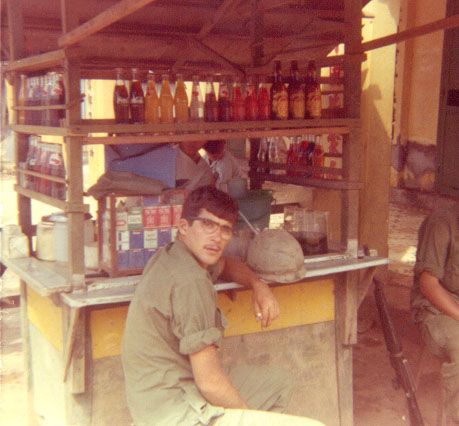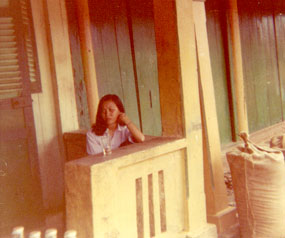 Taking refreshments outside of a building where part of the medical team were working.

I think this Vietnamese lady had her eye on Elliott.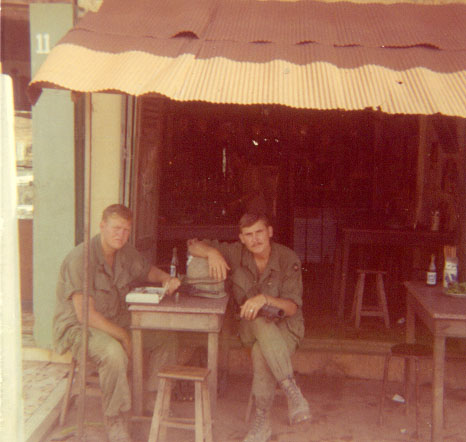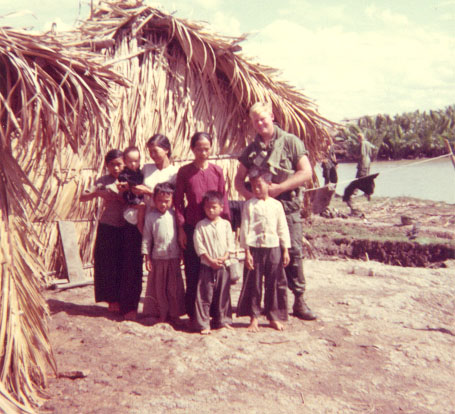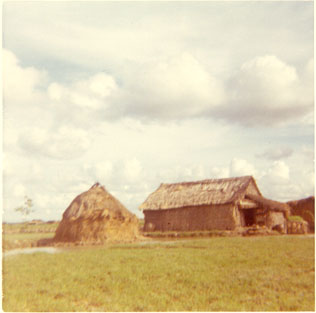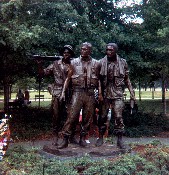 It was the belief of the men in the field that we were there to keep the communist from taking over their country.  That is what so many of us died for.

Typical rural hooch dwellings.  These are the type of houses one usually encounters scattered throughout the countryside.  Nearly all have bunkers built inside with tunnels leading away in different directions even into the river.   The bunkers offer some protection while the families escape through the tunnels.  Where are the men?